Enjoy the benefits of an electric trolley for FREE
---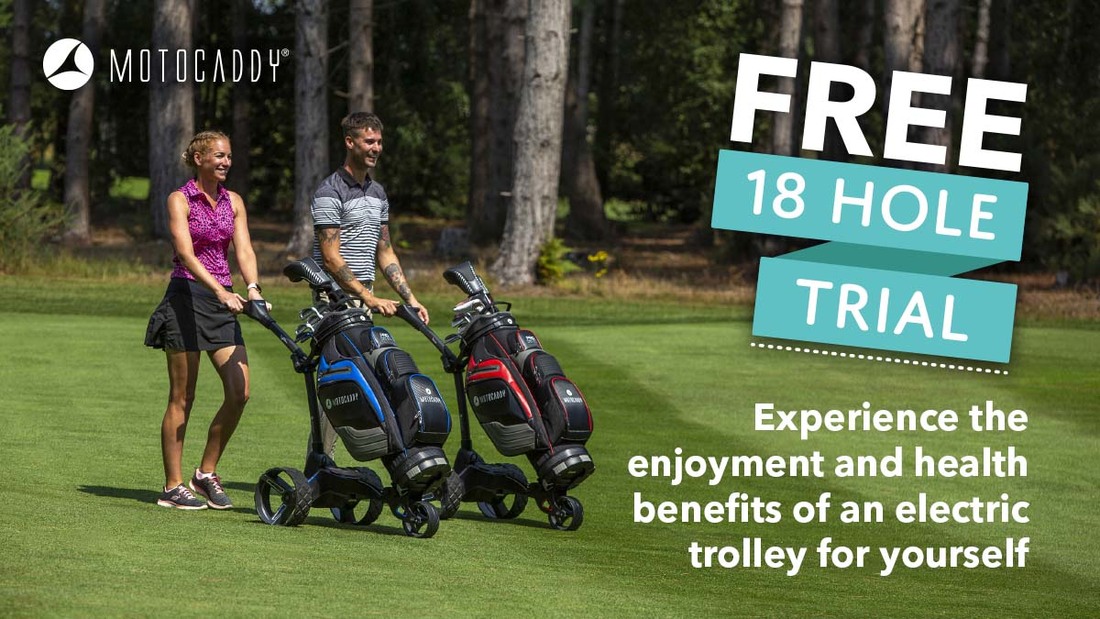 There are countless reasons as to why 66% of golfers use an electric trolley.
Some do so because of the associated health benefits. Others use one because it makes the game easier.
Whatever the reason, we'd highly recommend putting one into play if you don't already. And, if you do currently use one, Motocaddy's brand new range for 2021 is now available and contains some amazing options.
This is why we're offering you a FREE 18-hole trial at the club.
You can take one of our Motocaddy rental fleet trolleys out for a round and experience the benefits first-hand.
There's no catch and absolutely no obligation to buy afterwards – although that would be nice!
Pop by the pro shop or send us a message below if you'd like to take us up on this offer.
Terms and conditions
One 18 hole trial per customer.
Trial is subject to availability.
Trial offer is available from Monday 4th October to Sunday 31st October 2021.
Professional staff reserve the right to end the trial offer at any time without prior notice.